Locking 3 Projection Hex Weld Nut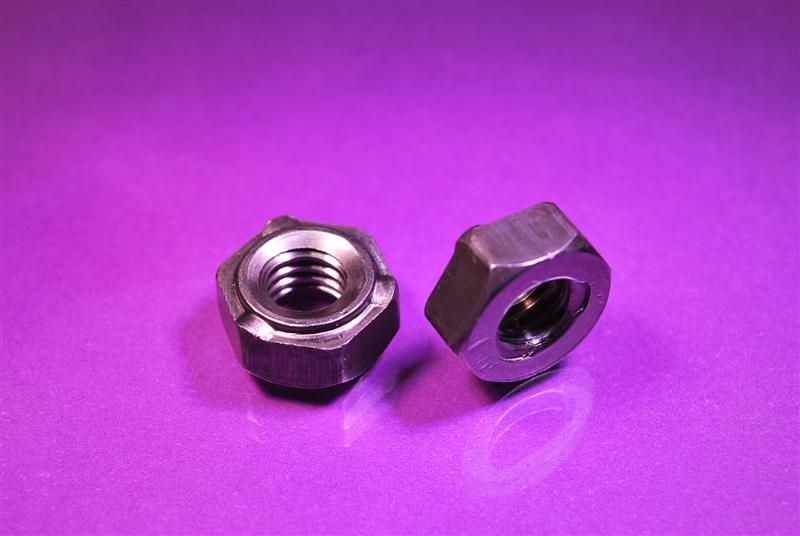 Weld nuts are commonly used in the automotive industry. Initially, steel products were drilled and tapped on assembly lines. This was a time-consuming process, and required the use of sufficiently thick materials.
Then someone came up with the idea of welding nuts and bolts into holes drilled into the steel part, and the weld nut was born. This allowed the use of thinner metal parts in applications that previously had to be thick enough to be drilled and tapped. Weld nuts are also great for connecting parts that can only be accessed from one side, leaving no easy way to install a nut or bolt from behind the material.