Round Base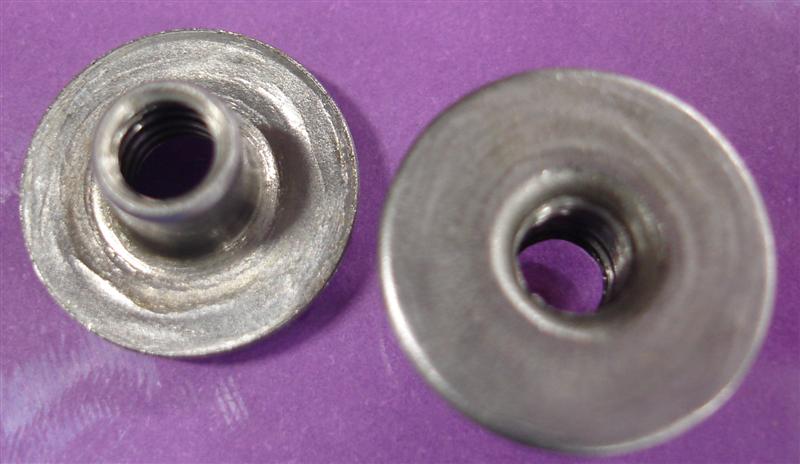 This weld nut is also known as a Plain Round Base Spot Weld T-Nut.
These fasteners are shaped like a "T", with a full circular base and a threaded barrel rising up from the center of it at a 90 degree angle. The fasteners are available in a variety of thread sizes, including a metric offering, and are made in two different materials. JHP Fasteners offers a low carbon spot weld T-nut, which comes with a plain finish unless a different finish is specified. This weld nut is also available in stainless steel material.
The plain round base is flat on both sides, with no projections. That makes this stamped, flanged weld nut perfect for both through-the-hole and flush-mount applications, because there are no projections to prevent the proper mating of the fastener flange and the base material.