New Product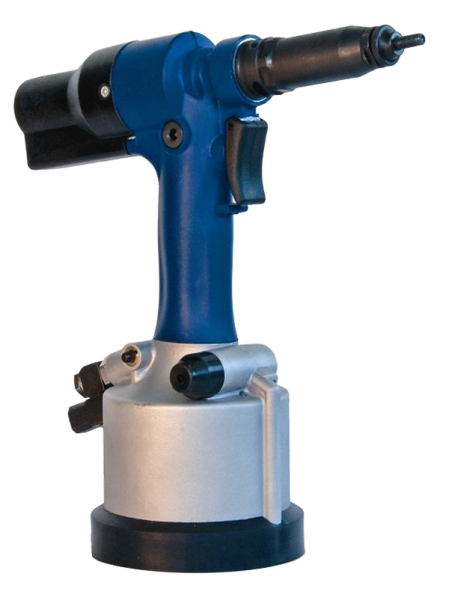 Sherex Fastening Solutions Flex-5
September 22, 2010
The Sherex Fastening Solutions FLEX-5 features 5,000 pounds of pulling force, is capable of installing rivet nuts from M3 to M10 (6-32 to 3/8-24) and is based on an innovative modular design. The FLEX-5 comes as a pull to pressure or pull to stroke tool and offers the flexibility to be converted to either style using a conversion kit from Sherex.
The FLEX-5 tool also has the ability to be upgraded from the original base tool to different levels of process monitoring that will provide feedback to the operator ensuring each rivet nut is set properly.
The Sherex Fastening Solutions FLEX-5 has an all aluminum body which gives it added strength and durability relative to the plastic tools available in the market. The Flex-5 features a single stage trigger and a socket head cap screw mandrel allowing extremely affordable mandrel replacement. The FLEX-5 tool is one of the lightest tools of its kind in the marketplace at only 4.2 pounds (1.9 kg) and comes in a convenient, easy to carry case.
For more information on the Flex-5 tool, please see our detailed sales flyer here and contact us directly for any questions or to arrange a demonstration.