Social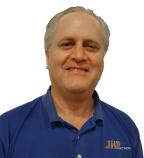 New outside sales team member Scott Datema
February 02, 2015
Scott brings over 27 years of experience to JHP Fasteners, specifically involving negotiations and procurement of materials. He has a deft hand when it comes to details and knows how to communicate well with customers and determine their needs. He is cut from the same cloth as the rest of the JHP Fasteners family when it comes to our core values of providing outstanding customer service and quality components at a competitive price.
Scott is a West MIchigan native, is married with children and likes to spend a lot of his free time golfing, camping and bowling.
His territory covers Michigan, Illinois, Indiana, Ohio, Western Pennsylvania & Wisconsin. If you live in that region please contact Scott for any of your fastening needs including any of our specialty equipment. JHP Fasteners distributes some of the best tools available such as the Auto-Sert hardware insertion machine, our line of Industrial Rivet & Fastener Co. riveting tools including the KingSet™ & RK-753™ Quickriveting® semi automatic riveting tools and our line of rivet nut tooling from Sherex Fastening Solutions.