Home
»
Tooling & Machinery
»
Pneumatic Riveting Tools
Pneumatic Riveting Tools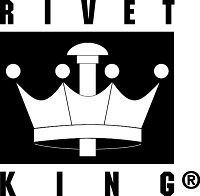 The New Generation of Pneumatic & Battery Operated Riveting Tools
JHP Fasteners is proud to represent Industrial Rivet & Fastener Co. as one of their master distributors. As a master distributor, JHP Fasteners has access to exclusive tooling such as the KingSet & RK-753 automatic riveters. With a wide array of professional grade pneumatic/hydraulic rivet tools, JHP Fasteners is prepared to deal with any application you may encounter. In general, these types of tools allow for much faster rivet insertion and greatly reduce the operator fatigue that is associated with manual tools. They do require a source of reliable, clean, compressed air for operation and maintenance training is available for all tools.
We invite you to take advantage of our broad range of industry experience and expertise. Based on your input, we will be able to provide you with expert guidance on the choice of the most appropriate rivet tool to meet your demanding requirements. Excellent customer service, a broad product offering, and competitive pricing are just a few of the tangible benefits of doing business with JHP Fasteners. We'll work hard to win your business!
Looking for a slightly used or demo rivet tool? Click here to see our gently used rivet tool inventory.
Looking for the latest in rivet nut tooling? Click here to see what JHP Fasteners can bring to the table.
Tool Manuals and Flyers for the above tools are available for download through the links below.