Round Base Thru the Hole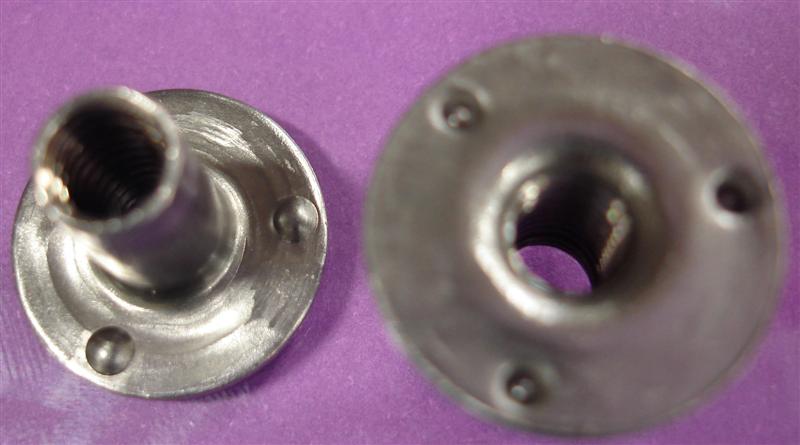 This weld nut is also known as a Flange Weld Nut - Projections Barrel Side, or a Round Base Projection T-nut.
There are three spherical weld projections on the barrel side of this weld nut's flange. The projections and a portion of the base material are mounted by melting them together through the use of electric current; they are resistance welded. One of the advantages of projection welding (the resistance welding of projections) is that it reduces marring of the base material's surface.
The flange of these projection T-nuts offers additional bearing surface both for structural integrity, and to reduce the possibility of rupture or pull-through in the parent material. These stamped, flanged weld nuts have projections on the barrel side for use in through-the-hole applications.