FreeSet RK-777 Riveting Tool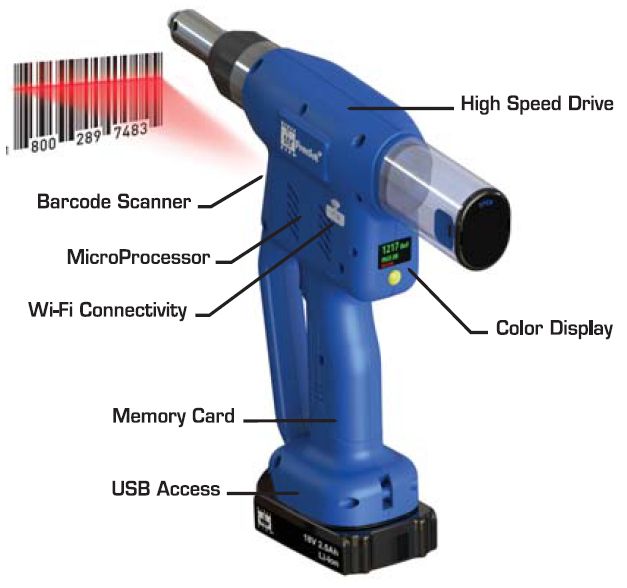 The RK-777 Freeset series is an industry-changing alternative to pneumatics. For the first time with cordless rivet tools, the brushless motor of our Rivet King RK-777 Battery Operated Rivet Tools are capable of setting rivets faster than traditional air riveters. In today's competitive environment, the costs for maintenance of compressed air systems are being realized and work areas are more condensed. A tool-free of air, cords and attachments is now possible with Freeset. The RK-777 can also be equipped with a barcode reader, force sensor and WIFI for process monitoring.
Contact Us for more information on how the RK-777 Battery Operated Rivet Tool can assist you with your cordless application needs.